Christmas is coming: maybe you're looking for a chocolate Advent calendar to help the kids count off the days? But you've heard that 20% of all the cocoa in the world is produced by children; and you don't want a child overseas to suffer just so your child can have a treat! Fortunately, there are a wide range of slave-free chocolate Advent calendars in Aotearoa this year for you to choose from :-)
Your best choice is a bit obscure. So-free has a Fairtrade certified 'dairy milk style' calendar that we've seen at a handful of health food and vegan stores. It's the only calendar we've seen that uses both slave free sugar and slave free cocoa. It's also vegan and hence dairy free.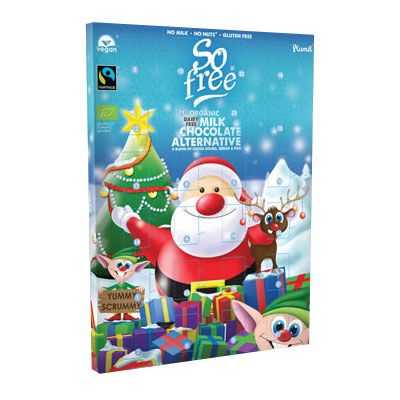 If that calendar doesn't suit, there are a huge number of options that use cocoa produced without child labour or slave labour. These are still good options, as the slavery risk in cocoa is a lot higher than the slavery risk in sugar.
Table of Contents
Calendars featuring movie characters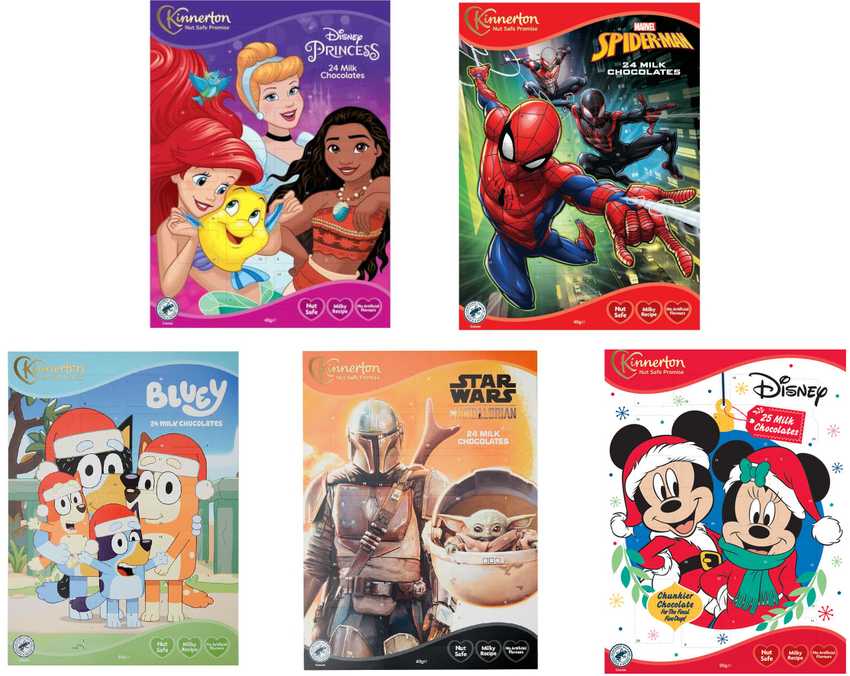 Kinnerton produces calendars featuring:
Disney princesses
Spiderman
Bluey
Star Wars Mandalorian
Mickey and Minnie
and maybe more! These are also all nut-free. Kinnerton calendars are widely available: we've seen them at Kmart, The Warehouse, Countdown and New World. They are produced using Rainforest Alliance certified cocoa (look for the logo on the front), which means no child labour or forced labour was used in the production of the cocoa.
Santa calendar
Also from Kinnerton, there's a Santa calendar that we've seen at Kmart, made with Rainforest Alliance certified cocoa. It's also nut-free.
Dairy free calendars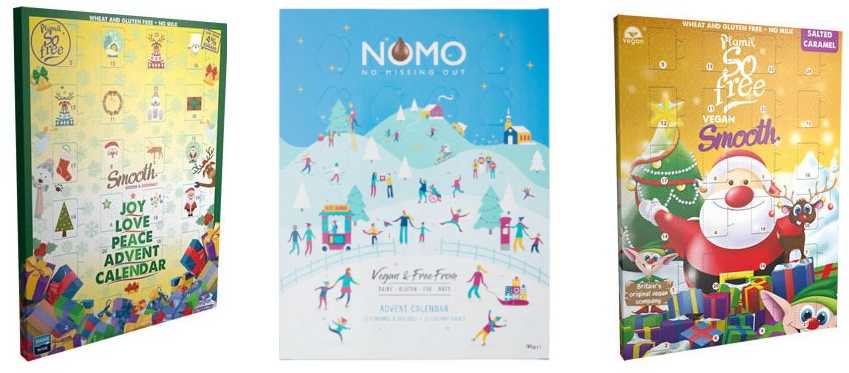 We've seen two brands of dairy-free calendars that claim to be made with slave-free chocolate. These are the Nomo Advent calendar (available at The Warehouse) and the So Free range (in white chocolate, salted caramel and no-added-sugar), which are available at some vegan and health food shops. None of these display any slave-free logos on the packaging; however they both claim to be made with Rainforest Alliance or UTZ certified cocoa.
Smarties calendar
Lastly, Countdown is stocking a Smarties calendar. We haven't been able to look closely at one to see if it is made from Rainforest Alliance/UTZ certified cocoa, but it likely is. If you see one, have a look, and buy it in confidence if you see the certification mark. This calendar is made by Nestle Hungary, and Easter confectionery that we've seen from them in the past has been made with UTZ-certified cocoa.