A festive meal that's good for everyone - isn't that what we all want? Yet sadly, some of the foods we typically eat at Christmas are produced at terrible cost to people far away. The sugar and cocoa used to make all those sweet treats may well have been grown by slaves. Cocoa is also at high risk for child labour: around 20% of all cocoa produced worldwide is produced by kids who work full-time instead of going to school. And, if you're ditching the ham and turkey for salmon or seafood, be careful with what you buy: fish is the food we eat that's most likely to be caught or processed by slaves.
However, do not despair! A Christmas meal that's good for everyone is possible: click through on the links below to find reliable slave-free options. Also available as a summary pdf. You might also like to check out our accompanying post on chocolate gifts.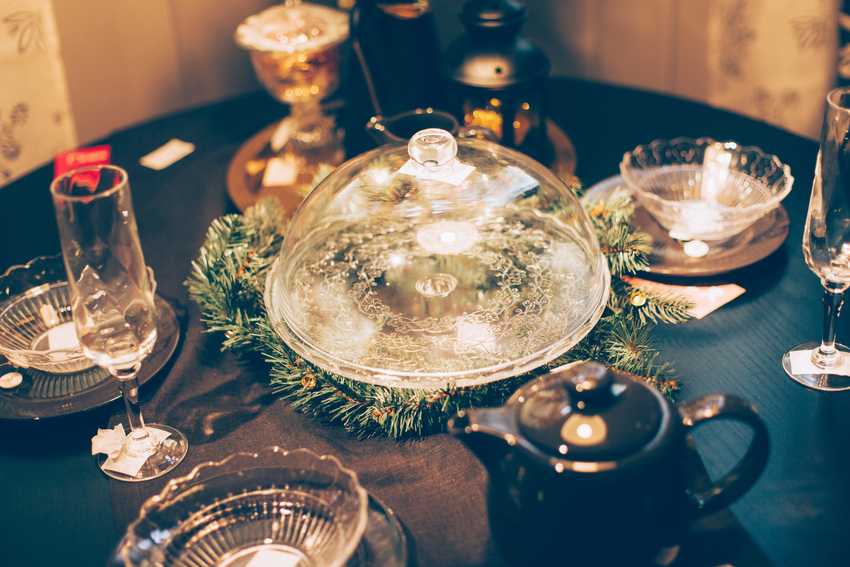 Table of Contents
Seafood
Salmon

Whilst the tinned salmon you find in New Zealand supermarkets is typically wild caught, the fresh, frozen or smoked salmon you'll be serving at Christmas will have been farmed, most likely in New Zealand or Australia. Such farms are at extremely low risk of child or slave labour due to our strong labour laws. However, sadly that doesn't mean all farmed salmon is slave free. The salmon is fed on a feed that includes both fishmeal and fish oil, both of which are commonly made from fish caught by forced labour. Farmed salmon should only be purchased if the farm ensures their feed has a slave-free supply chain.
Fortunately, one of New Zealand's largest salmon companies, NZ King Salmon, has committed to only using certified slave-free feed, as has Huon from Australia. All salmon sold at the fish counter of Countdown supermarkets has been produced by one or other of these companies. You can also buy NZ King Salmon products under their brands Regal and Southern Ocean.
Countdown sells own brand salmon steaks and marinated salmon both pre-packaged and from the fish counter. They also sell Huon-branded salmon steaks.
Under the Regal brand, New Zealand King Salmon sells cold-smoked salmon slices, hot-smoked salmon steaks, smoked salmon steaks with various flavourings and smoked salmon salsa nibbles.
They also sell budget smoked salmon slices under the Southern Ocean brand.

If you buy salmon from the fish counter of a PakNSave or New World supermarket, it will either be produced by NZ King Salmon or Sanford. Sanford is currently using slave-free feed (although it hasn't committed to doing so in the future). Similarly, Mt. Cook (who also produce hot and cold-smoked salmon under the brand Aoraki) is currently using slave-free feed but hasn't committed to doing so into the future.
Prawns

Most prawns are farmed: they are a high-risk product as slavery is common in the production of feed for farmed prawns, on prawn farms and in the processing of prawns. Very few companies that we have contacted have been able to assure us they have a slave-free supply chain. At this stage we can only recommend the following:
For whole prawns (i.e. with their heads and shells intact) any Argentinian red prawns or wild-caught Australian prawns are slave free.
the only place we have recently seen whole Argentinian prawns for sale is online at Takitimu, although we have seen them at the fish counter of PakNSave and New World supermarkets in the past. Sometimes they're labelled 'red prawns' or 'Argentinian red shrimp - they're fairly easy to recognise as they're the only prawns that are quite pink when raw.
wild-caught Australian prawns are sold under the Ocean Pearl brand in Countdown supermarkets as well as sometimes under their own brand from the fish counter.
For processed prawns, the only brand we know of that is checking for forced labour throughout its supply chain is Kingfisher. Kingfisher prawns are sold in PakNSave and New World, and their range includes both raw and cooked prawns and shrimp, all prepeeled.
Shellfish
Most shellfish is slave-free. Our research has found no evidence of any form of slavery or child labour in the New Zealand shellfish industry, with one sole exception. Farmed paua are fed on fishmeal and oil just like salmon, and so have the same risks of slavery in the production of that feed. None of the New Zealand paua farms that we have contacted have replied to our queries so we cannot recommend any of them. However, most of the paua for sale is wild-caught, so this doesn't limit your options much.
Scallops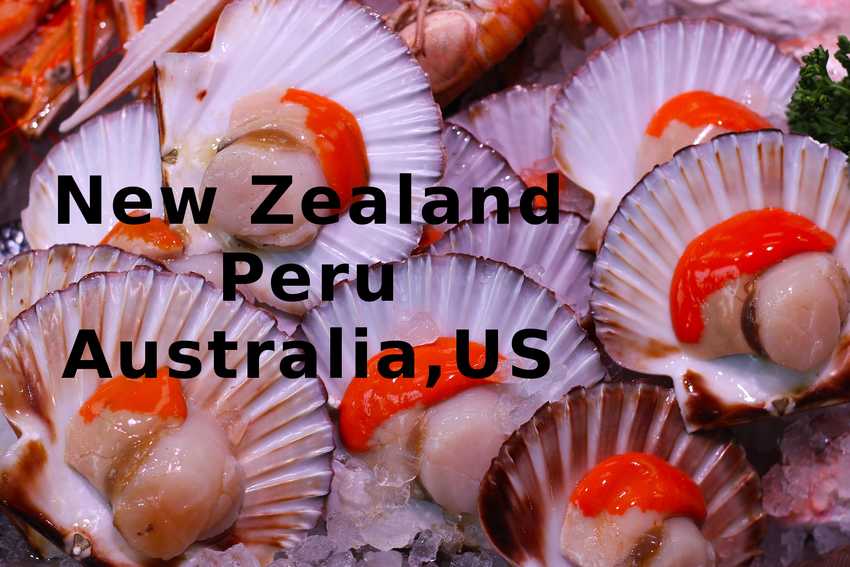 Some of the scallops for sale in New Zealand this Christmas will be wild-caught New Zealand scallops. These will be clearly labelled as such and are definitely slave-free: you can buy them with confidence.
The majority of scallops sold in New Zealand are imported; most of them come from Peru. We are confident the Peruvian scallop industry is slave-free, although it is not technically free of child labour. 17-year-olds are allowed to work on Peruvian industrial fishing boats, which violates ILO regulations against child labour as this is considered hazardous work. However, we do not consider this a major violation and are happy to recommend Peruvian scallops.
Australian and US scallops are also slave-free; however, all other imported scallops should be avoided. The remaining major supply countries (including Japan and the UK) are all at high risk of slave labour in their scallop industries. We have contacted a number of companies supplying such scallops and none have reported seeking any kind of slave-free assurances from their suppliers.
Suitable scallops are widely available. We've seen them at Countdown both by the kg and pre-packaged; pre-packaged at New World; and online from Gourmet Seafood. Likely your local fish shop also sells them.
Mussels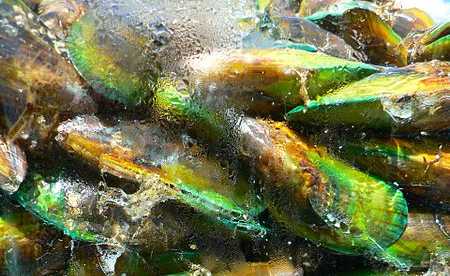 The only mussels likely to be for sale in New Zealand this Christmas are farmed New Zealand green-lipped mussels. These are all slave free and can be purchased with confidence regardless of brand. That goes for mussels in the shell and mussels in all stages of processing.
Oysters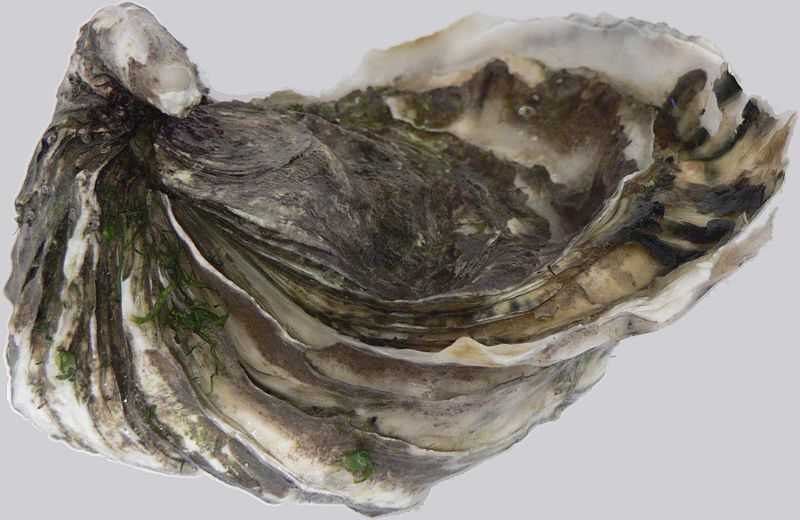 The only oysters likely to be for sale in New Zealand this Christmas are either farmed or wild-caught in New Zealand. These are all slave free and can be purchased with confidence regardless of brand. That goes for oysters in the shell and in all stages of processing.
Ice cream
Ice cream contains a lot of sugar, and sugar is one of the foods most likely to be produced with slave labour. It also commonly includes cocoa or chocolate: as well as being at risk of slave labour, more than 20% of the world's cocoa is grown by kids.
To avoid supporting that when you buy ice cream, there is currently only one commercial option in New Zealand: Ben & Jerry's. Not only is the whole Ben & Jerry's range is Fairtrade certified (meaning not just the sugar and cocoa, but also the coffee, bananas and vanilla they use are Fairtrade), they've recently committed to making sure all their cocoa farmers get a living income. They've got a bunch of other awesome values too!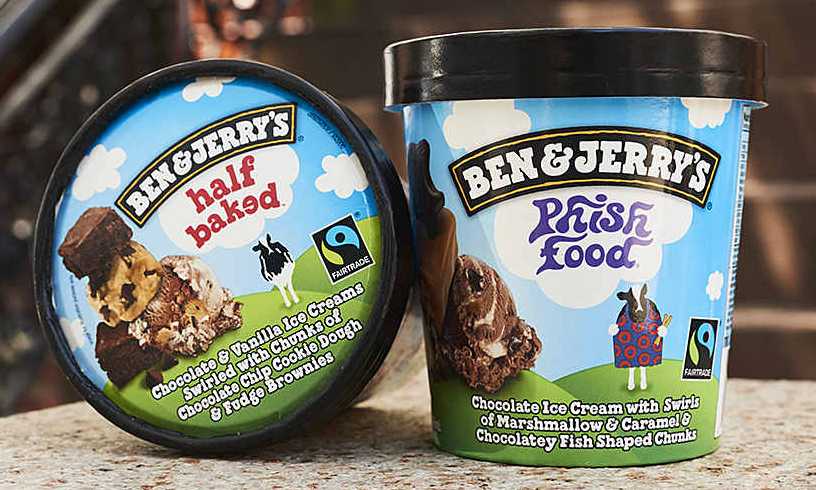 Ben & Jerry's do 458mL ice cream tubs in a wide range of flavours, including:
Chocolate chip cookie dough core
Chocolate chip cookie dough
Chocolate fudge brownie
Half baked
Chip happens
Phish food
Strawberry cheesecake
Salted caramel
The Tonight Dough
Triple caramel chunk
they also do Non-dairy ice cream in:
Chocolate fudge brownie
Chocolate chip cookie dough
Chocolate caramel cluster
Peanut butter and cookies
Ben & Jerry's are stocked by most supermarkets, as well as many dairies and petrol stations. f you're in Christchurch, you can even order Ben and Jerry's online. Look here for your nearest stockist. $11-$13 for a 458mL tub.
Soft drinks
As with ice cream, there is currently only one option for soft drinks in New Zealand made with certified slave-free sugar: that's Karma Cola. Most of their products are Fairtrade certified (although not their kombucha, swtichel or juices). They're also organic, and they buy their Kola nuts direct from the producers in Sierra Leone and make sure a decent chunk of the profits go back to them.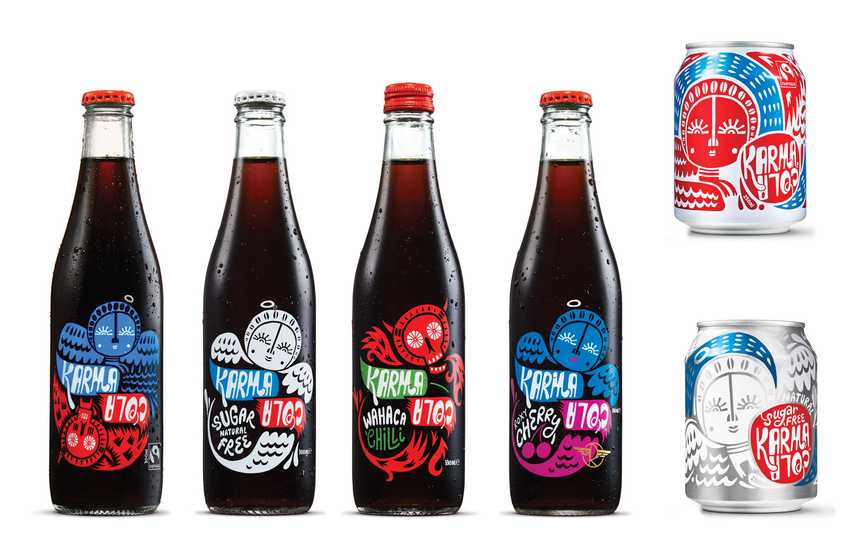 Karma cola soft drinks come in 300mL in the following flavours:
Karma cola
Sugar free Karma cola
Lemmy lemonade
Gingerella ginger ale
Summer orangeade
Lemmy lime and bitters
All but the Lemmy lime and bitters also come in a 250mL can.
You can buy boxes of 15 x 300mL bottles ($45) and trays of 24 cans ($60) direct from their website, or you can buy singles from various health food shops and supermarkets for around $4. See here for your nearest stockist.
Snacks
However, chocolate and sweets are at risk of having both slavery and child labour in their supply chain. Here are some slave free options to serve.
Chocolate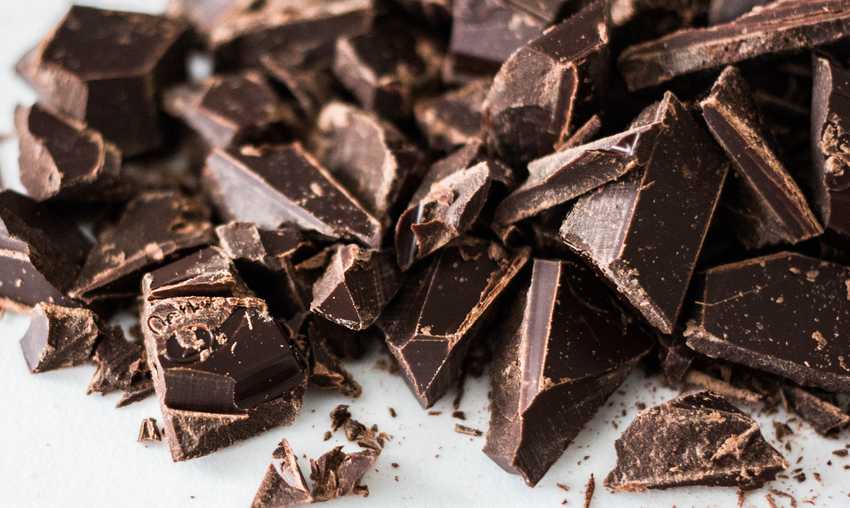 Photo by Charisse Kenion on Unsplash
Our 2020 gifting chocolate guide covers a wide range of luxury chocolate products that are free of both child and slave labour. Check it out for chocolate blocks and chocolates with reliable worker welfare certifications.
See our cocoa guide for further options for chocolate blocks. Break them up and serve in a bowl :-)
Chocolate sweets

Chocolate sweets with UTZ certification are widely available. Options include:
Allens' Freckles and Fantales (around $3.25 for a 120g bag)
Smarties (around $3.25 for a 120g bag)
Countdown own brand milk chocolate almonds, sultanas, peanuts, licorice bullets ($2.50 for a 180g bag; licorice is a 270g bag for the same price)
Chocolate biscuits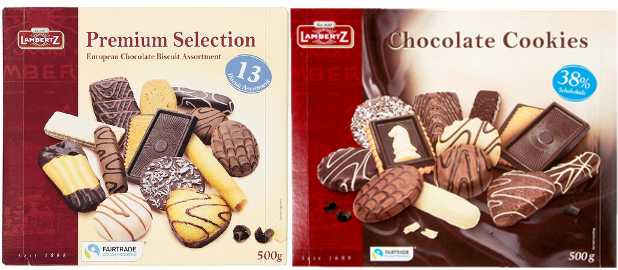 Most of the Lambertz biscuits for sale in New Zealand this year are made with Fairtrade cocoa, but check for the logo (clearly displayed on the front of the box) just in case - we have seen one exception.
We have seen 500g boxes of chocolate biscuits at both The Warehouse and New World and a 200g box of chocolate biscuits at Countdown; there's also a 400g bag of assorted lebkuchen (German spice biscuits), some chocolate coated, at The Warehouse. Packets range from $3.50-$9.50.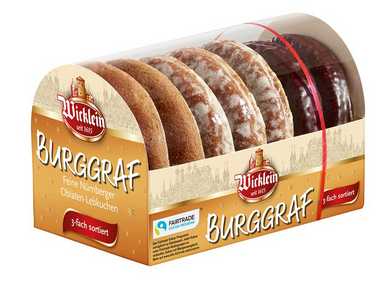 We have also seen Wicklein chocolate biscuits at a few places, some with Fairtrade certified cocoa and others with UTZ certified cocoa. There's a 215g box of chocolate-coated gingerbread hearts at New World and a 200g box of chocolate-coated lebkuchen at Smith and Caughey's.
Dried fruit and nuts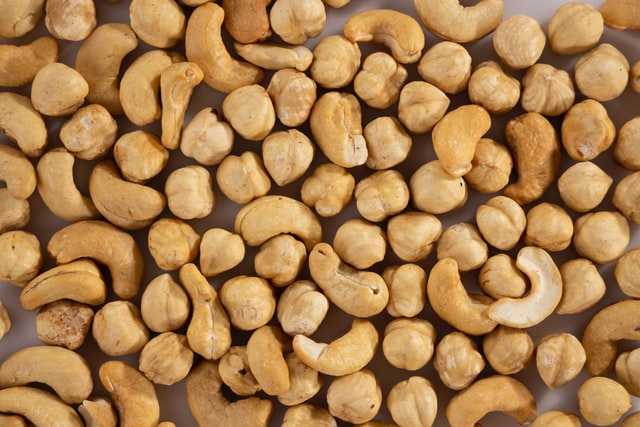 Photo by engin akyurt on Unsplash
Just Kai focusses on fish, cocoa and sugar, the foods at highest risk of slavery in their supply chain. However, we are aware that child labour is widely used in the production of hazelnuts and we've also heard of terrible working conditions in the cashew nut industry. If you are going to be serving dried fruit or nuts this Christmas, we'd recommend considering the fair trade options available from Trade Aid.
Baking ingredients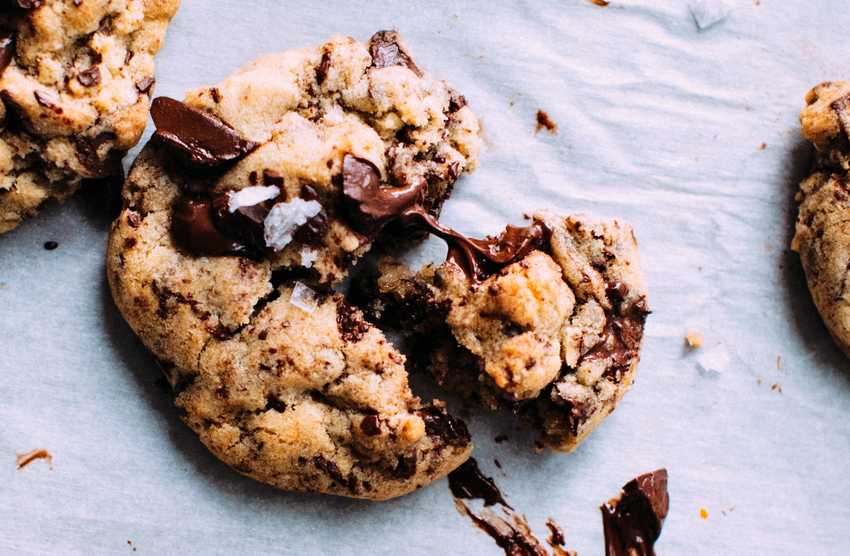 Image credit Jennifer Pallian on Unsplash
Christmas is a great time to bake! Fortunately, cocoa and sugar that are free of child and slave labour are readily available at supermarkets throughout New Zealand. For slave free sugar you'll need to shop at Countdown, but slave free cocoa and baking chocolate are available at every supermarket in New Zealand :-)
Sugar

There are two certifications we trust for slave-free sugar: Bonsucro and WFTO. Both involve thorough audits for child and slave labour on sugar plantations and in sugar mills, although the latter is significantly better for the workers. Bonsucro checks for safe working conditions and ensures workers are paid at least the legal minimum wage for their country; in addition WFTO does a range of things to support small producers.
Countdown own brand sugar has Bonsucro certification. They do white, brown, raw, icing and caster sugar in bags between 500g and 5kg. It's cheaper than Chelsea :-)
Countdown sweetened condensed milk is also slave-free as it's made with Australian sugar.
Trade Aid sells WFTO certified golden granulated sugar in 500g, 1.5kg and 5kg bags ($5.29, $8.99 and $23.99 respectively), as well as 400g bags of muscovado sugar ($4.69). Buy online, from one of their physical stores or from some supermarkets and whole food stores.
Cocoa

We trust three certifications for cocoa products: UTZ, Fairtrade and WFTO. Structurally these are quite different from each other, but they all guarantee no child labour, no forced labour, safe working conditions etc.
Chocolate chips and baking chocolate

Using the same three certifications mentioned above:
Other baking ingredients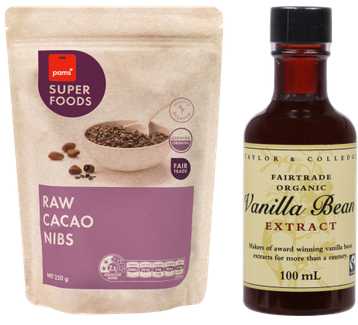 The cacao nibs and cacao butter in the Pam's superfoods range are Fairtrade certified, even though they don't display the Fairtrade logo.
Some PakNSave and New World supermarkets sell Fairtrade certified vanilla. Vanilla isn't one of the foods at highest risk of slave labour, but the vanilla industry uses a great deal of child labour. Please consider buying Fairtrade! You're looking for the 100mL bottle from Taylor and Colledge. Note that none of the rest of that brand is Fairtrade certified, just the 100mL bottle. It sells for around $10.