Countdown is steadily transitioning all its own brand cocoa products to UTZ certified cocoa. Today we saw they are transitioning their chocolate buttons right now!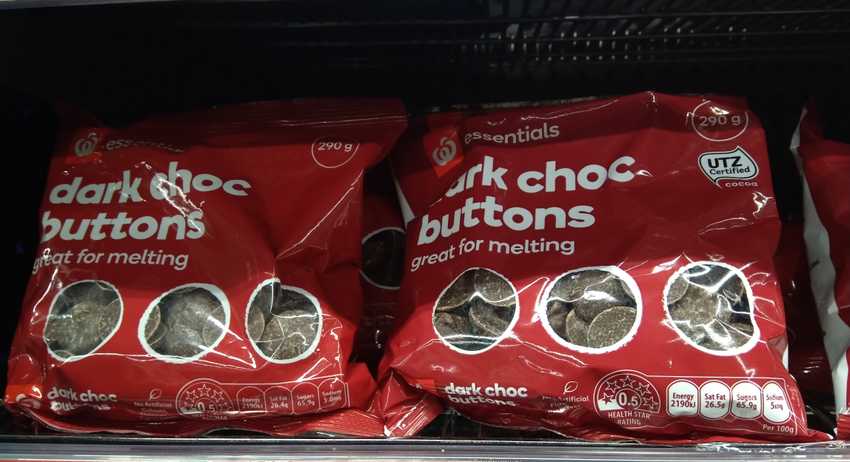 Most of the packets of Essentials dark chocolate buttons sported the UTZ logo, but about a quarter didn't. Last time we looked, none of them had it - presumably, next time they all will. That's already the case for the Essentials milk chocolate butttons: a UTZ logo on every packet.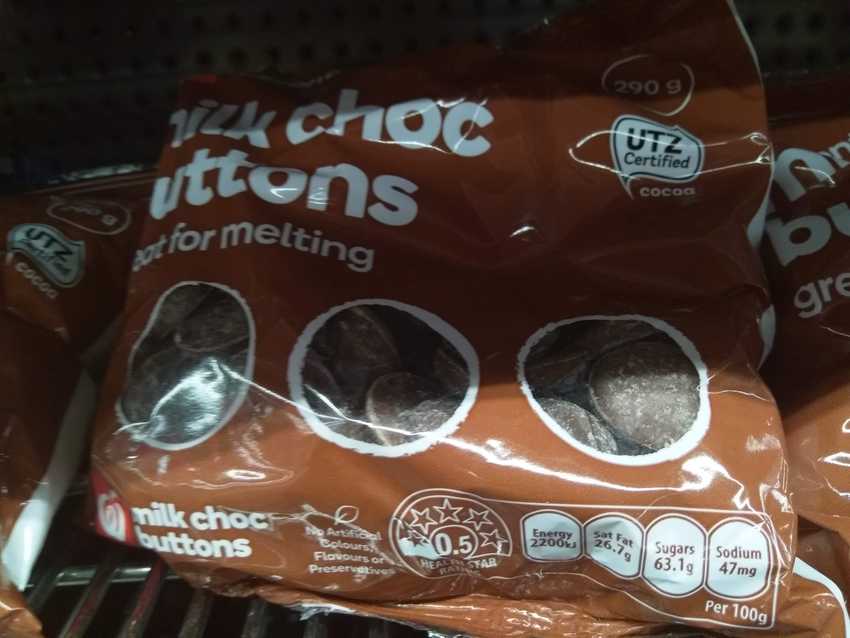 That means that Countdown Essentials chocolate buttons are now made with cocoa grown without the use of child or slave labour (practises that are sadly very common in the cocoa industry). Cocoa growers also get a living wage, access to safety equipment (and instructions on how to use it in their own language) and benefits such as paid maternity leave. Awesome!
Note that Countdown also has Essentials white chocolate buttons. As we've seen in some other brands of white 'chocolate', these contain no cocoa butter. They will never use UTZ certified cocoa as they don't use cocoa at all…
This completes Countdown's transition to UTZ for their whole baking chocolate range: all their own brand and 'Essentials' chocolate chips, drops, melts, buttons and baking chocolate blocks are now UTZ certified. Many other Countdown own brand and Essentials cocoa products are also made with UTZ-certified cocoa, including their cocoa powder, drinking chocolate, chocolate blocks and chocolate hazelnut spread. Some of their chocolate sweets are also made with UTZ certified cocoa, although their chocolate fish and pineapple lumps weren't when last we checked. Chocolate biscuits, baked goods, baking mixes and chilled desserts are yet to transition to UTZ certified cocoa. They're steadily adding more products, though, and we're hopeful Countdown will meet its commitment to using UTZ certified cocoa in all its own brand products by the end of this year.
Check out Just Kai's cocoa guide for a full list of cocoa products in New Zealand made without child or slave labour :-)