Just Kai is excited to announce even more slave and child labour free cocoa products for sale in New Zealand. We have a new brand to announce (Oxfam) and we have a whole new product category: chocolate biscuits! Chocolate chip cookies from the Cookie Project are made with certified slave-free chcolate. Countdown has also further expanded their range of UTZ-certified chocolate baking supplies. Lastly, we note with sadness that Pana chocolate appears to no longer be Fairtrade certified.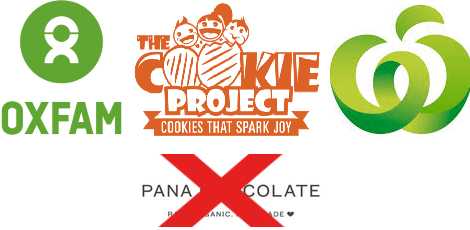 Check out our cocoa guide for more slave-free cocoa products, as well as explanations of the certifications mentioned.
Oxfam
Oxfam has long had physical shops in Australia, selling a similar range of goods to Trade Aid shops in New Zealand. They have now brought a portion of their range to New Zealand, including Fairtrade certified chocolate and drinking chocolate.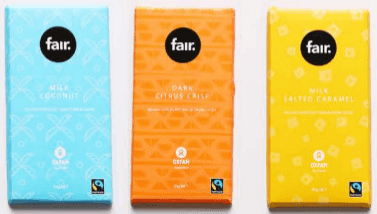 Their chocolate range includes:
50g bars in:
95g blocks in:

dark chocolate
dark chocolate citrus crisp
milk chocolate with coconut
salted caramel milk chocolate

200g blocks in:

milk chocolate
dark chocolate
They also have a 225g tin of drinking chocolate.
Oxfam products are only available online.
Cookie Project chocolate chip cookies
The Cookie Project employs people with disabilities to make a range of cookies, available online and in some New World and all Trade Aid stores.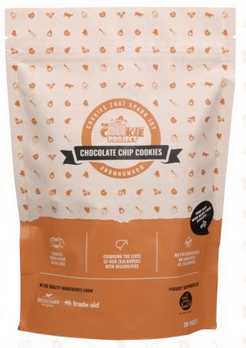 Most of their cookies don't use any cocoa, but they do have chocolate chip cookies. The chocolate chips in these are Trade Aid's WFTO-certified 55% chocolate drops. We are really excited to see these as they are the first chocolate cookies we have seen in New Zealand that use child- and slave-labour free cocoa!
Countdown baking chocolate
Countdown is continuing its project of making all their cocoa products UTZ-certified by the end of 2020. Their own brand chocolate chips as well as dark, milk and white chocolate drops are now made with UTZ cocoa.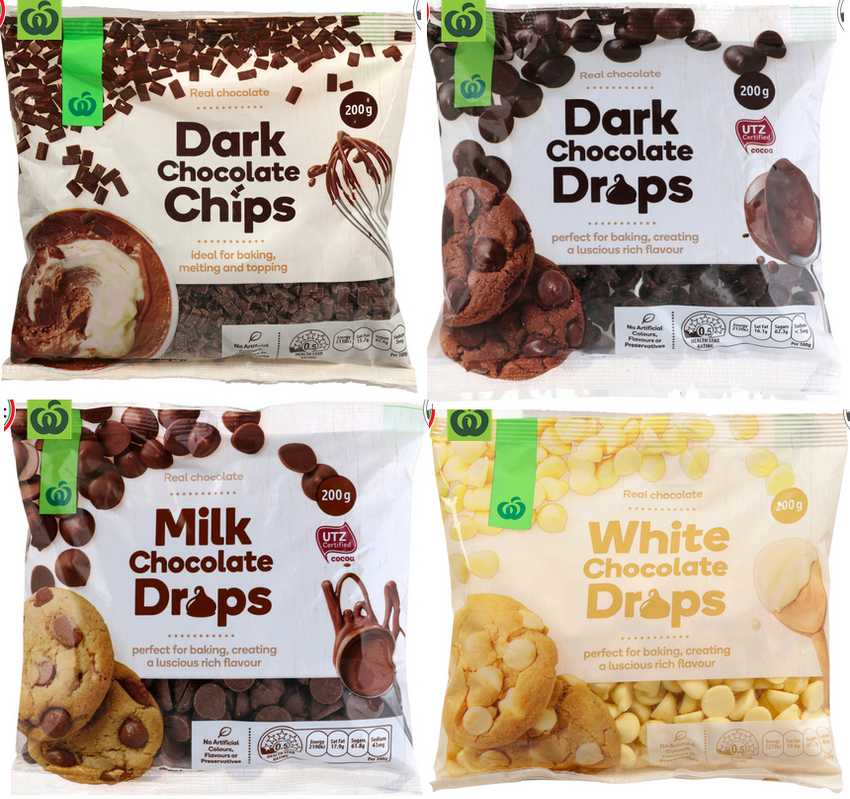 These join their other UTZ-certified baking products: own brand cocoa, 'essentials' milk and dark baking chocolate and 'essentials' dark chocolate chips and milk chocolate melts.
Pana chocolate
In not-so-good news, Pana appears to have moved away from Fairtrade certification. They used to state on their website that they had Fairtrade certification (and the current Pana brochure from their NZ importer still makes that claim) but we noticed last week that all mention of Fairtrade has been removed from their website. They no longer make any worker welfare claims of any kind, although they still make concrete sustainability claims. In addition, the website lists certifications alongside each individual product, and none of them now list Fairtrade amongst their (extensive) list of certifications.
We have enquired of both Pana and their NZ importer to check we aren't mistaken, but neither has replied to our emails. We presume they are no longer certified and no longer recommend them.