Easter is almost here! Maybe you're getting started with buying Easter eggs and bunnies. Perhaps you've heard, though, that 20% of the world's cocoa is produced by children - you want yummy chocolate treats, but that's not something you want to support! What to do?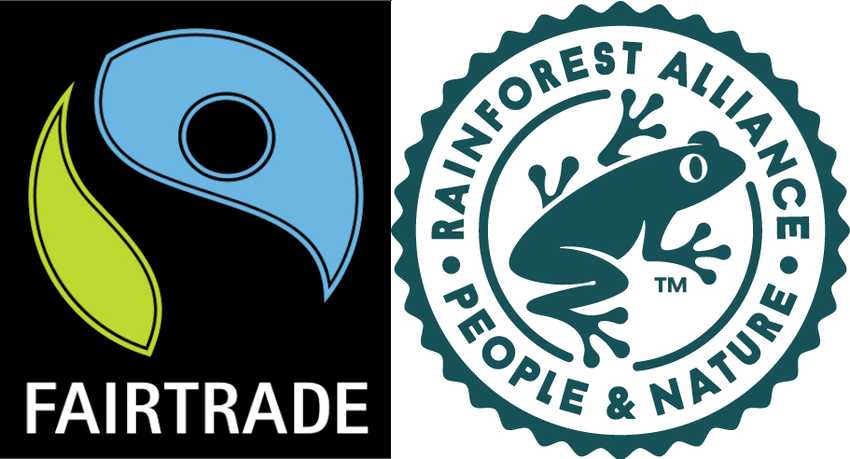 Fortunately, you can look for these logos on Easter chocolates: they tell you someone's been checking no kids were working on the cocoa farm. They also mean that the parents have earned a bit more, so they're less likely to need to put their kids to work just to keep the family afloat. We've put together a list of all the things we've found that have one of those certifications, and have summarised that in a pdf flyer that you can take with you when you shop.
The list is quite long: here's a taster of what you'll find!
If you'd like to see more options, check out our full list (also available as a summary pdf to take with you as you shop) - there's a lot more to see there!
Here's photos of all the products mentioned above :-)