Christmas is coming: maybe you're looking for a chocolate Advent calendar to help the kids count off the days? But you've heard that 20% of all the cocoa in the world is produced by children; and you don't want a child overseas to suffer just so your child can have a treat! Fortunately, there is a decent number of slave-free chocolate Advent calendars in Aotearoa this year for you to choose from :-)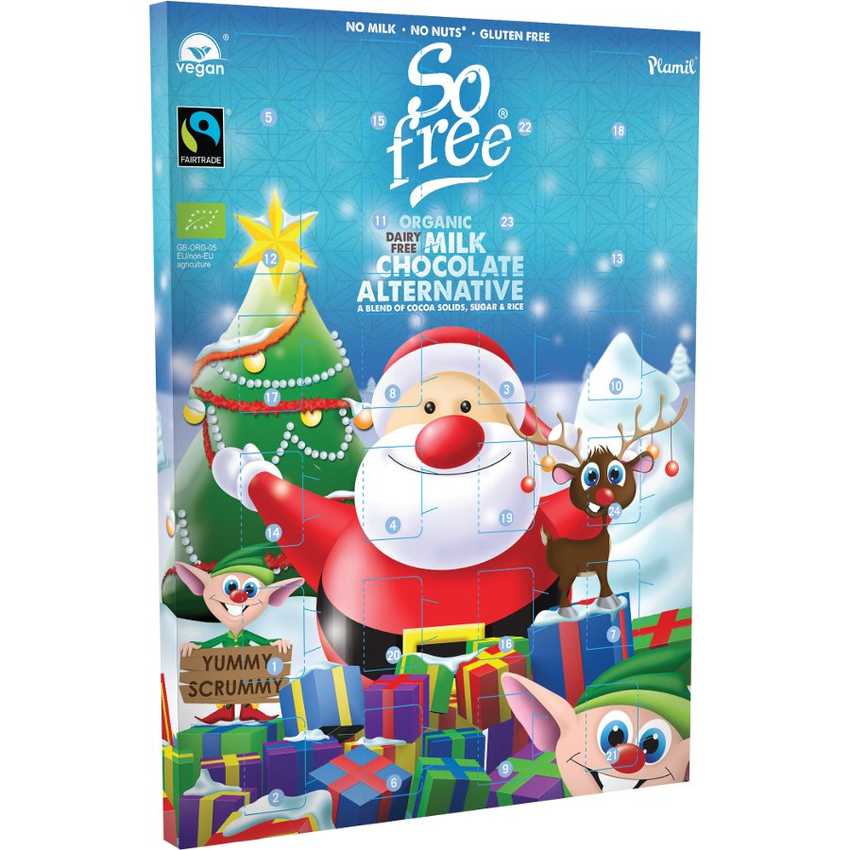 Your best choice is the Fairtrade certified 'dairy milk style' calendar by So Free: it's the only calendar we've seen that uses both slave free sugar and slave free cocoa. It's also vegan and hence dairy free. In the past this has only be sold at vegan and health food stores, but this year it's also at The Warehouse!
There are two other So Free Advent calendars around this year - a white chocolate one and a salted caramel one. These don't appear to be made with slave-free chocolate, although we did come across a suggestion they might be using Rainforest Alliance/UTZ cocoa. If you'd prefer one of those, see if there's anything about certified cocoa on the fine print!
At The Warehouse we found several other calendars with certified slave-free cocoa, although be aware these are using mass-market sugar.
Firstly, at only $2 each, are their two own-brand calendars - a traditional nativity and a summer Santa. From correspondence, we learned that these are made with Rainforest Alliance certified cocoa, although they're not displaying the logo.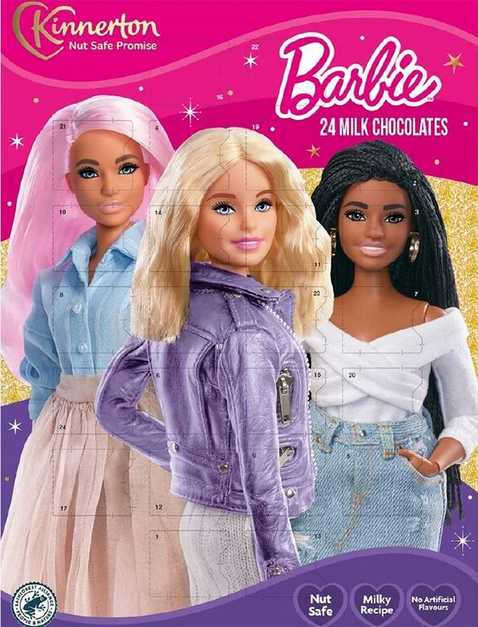 The Warehouse has a Rainforest Alliance certified Barbie calendar from Kinnerton.
Last year Kinnerton did quite a few branded calendars (Disney princesses, Bluey etc.), all with Rainforest Alliance certification. If you see any other Kinnerton calendars, check for the RA logo (the green frog in a circle) - if you find any more certified options, please do let us know and we'll update our list.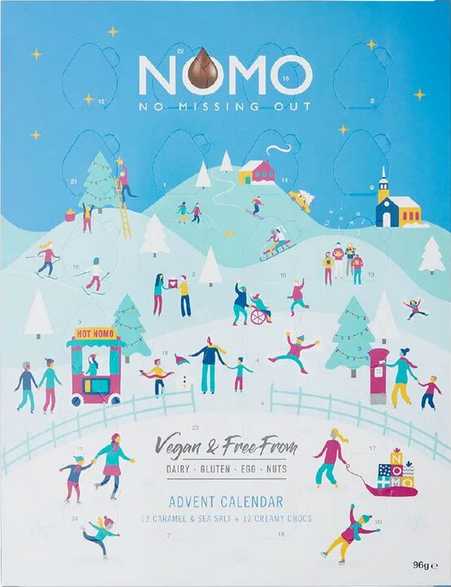 Another allergy-friendly option at The Warehouse is the NOMO calendar, which is free from dairy, gluten, eggs and nuts. It doesn't look to be displaying the logo, but their website states that NOMO products are made with Rainforest Alliance certified cocoa.
Lastly, we've seen two Smarties calendars this year - one at Fresh Choice and Countdown, the other at The Warehouse. We haven't been able to look at one ourselves to confirm this, but these are likely made with Rainforest Alliance certified cocoa. Look for the logo on the packaging before you buy! Many Nestle branches exclusively use Rainforest Alliance certified cocoa but some don't, and we haven't been able to figure out where these come from.