Just Kai is currently on the look-out for cafes, restaurants and food trucks that serve food free of child and slave labour. We've just identified our first one!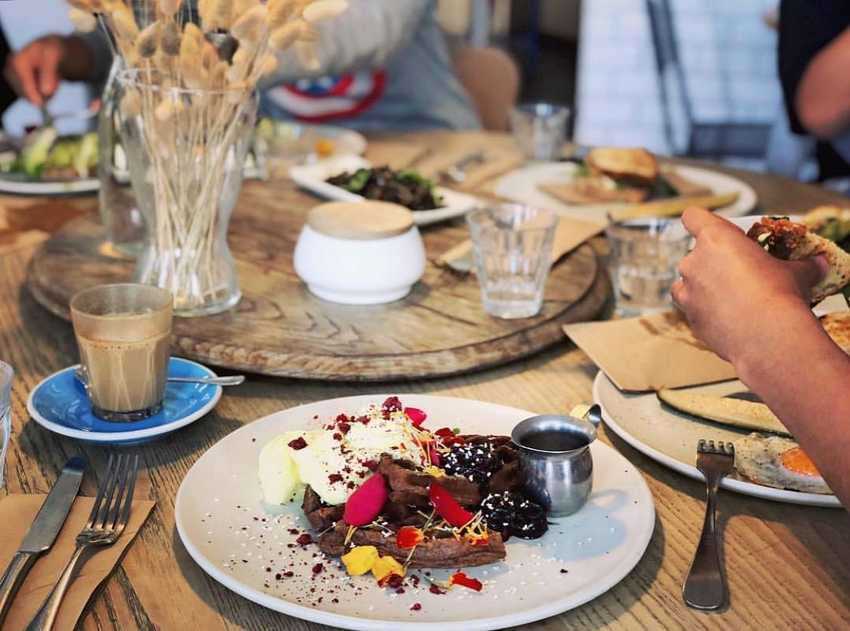 Postal Service (formerly Kokako cafe) is a vegetarian cafe, so no concerns about fish there. They buy their chocolate through Trade Aid (which is a World Fair Trade Organisation member) and buy Ceres Organics golden sugar (which has IBD Fair Trade certification). To be honest, we're unsure of IBD Fair Trade certification: as we noted in our sugar guide, it's a tiny certification and there just isn't much information available about either its standards or its reliability. So it's not ideal, but probably 'good enough'.
In addition, Postal Service also uses All Good bananas (which are Fairtrade certified) and Trade Aid coffee (WFTO certified).
We're very excited to have found them and will be checking them out soon! Browsing their Facebook page, their food looks amazing :-) You can find them at 537 Great North Rd, Grey Lynn, Auckland; open 7.00am - 3.30pm.