This article is part of research towards a guide on options for morning tea. See other articles for information on tea, coffee, sugar, hot chocolate and biscuits.
Most drink concentrates have sugar as their dominant ingredient, and sugar is one of the foods most likely to have forced labour in its supply chain (click here to learn more). We have examined the main drink concentrate brands in New Zealand to determine which are made with reliably slave-free sugar. Here's what we've found.
Table of Contents
Bottled cordials
Roses, Baker and Halls, Schweppes
Roses, Baker and Halls and Schweppes are all brands of Coca-Cola Europacific Partners. Since 2020, 100% of the sugar used in CCEP's non-alcoholic drinks is either sourced from from Australia or has Bonsucro certification. These brands are thus all made with slave-free sugar.Their products include:
Roses:*

lemon and barley
lime
orange and barley
blackcurrant
cranberry and blackcurrant

raspberry
lemon squash
lime
*note that some speciality shops also stock Roses cordials manufactured in South Africa, which come in a much wider range of flavours. These are produced by a different company and we do not know if they are made with slave-free sugar. Roses marmalade is also made by a different company and, again, we don't know if the sugar in those is slave free.
Bickfords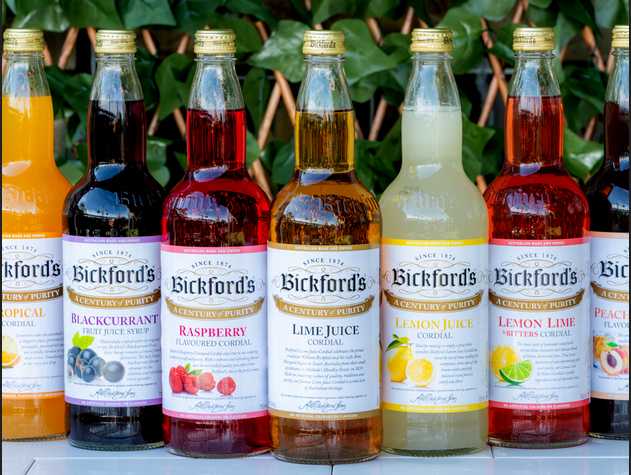 Bickfords confirmed to us by email (June 2023) that they exclusively use Australian sugar in all their products. We thus consider all their products to be made with slave-free sugar. Their products are stocked at most supermarkets, and include a wide range of cordials in both fruit and iced tea flavours.
They also sell a range of coffee syrups and flavoured non-dairy milks, all also made with Australian sugar.
Barkers
Barkers informed us that their sugar supplier has an Ethical Sourcing policy. This policy includes that they "require the Supplier to not use any form of forced, bonded or involuntary labour" and that they "purchase goods that are produced and delivered under conditions that uphold fundamental human rights, do not involve the abuse or exploitation of any person."
We asked them to clarify if this was simply the supplier's policy, or if human rights were actively audited for. Until we hear back from them we are not able to recommend their products.
Countdown own brand
Countdown doesn't have sufficient information on their website to allow us to recommend them; we are currently (late June 2023) awaiting more information from them.
Hansells
Hansells has not replied to our inquiries and didn't have sufficient information on their website to allow us to recommend them without more information.
Pams
Pams didn't have sufficient information on their website to allow us to recommend them without further information. When we contacted them they assured us that they have high standards in this area and would never knowingly stock a product that is the result of slave labour. Without more specific information we cannot recommend their products.
Powdered concentrates
Brands available in supermarkets
Raro, Vitafresh and Pams
Neither Raro, Vitafresh nor Pams have any specific information on their websites about the sourcing of their sugar. We contacted all three, but have only heard back from Pams, and they didn't give us sufficient detail to recommend them (see above). Unfortunately, this means we currently do not know of any powdered drink concentrates available in supermarkets that are made with slave-free sugar.
Single-serve and commercial quantities
Other than Raro (covered above), the main brand selling in commercial quantities appears to be Sqwincher. Sqwincher do single-serve sachets of powder concentrates as well as large tubs and bottles of both liquid and powder concentrates.
Sqwincher
There was no information on Sqwincher's website about their sugar sourcing. We have emailed to ask more and are currently awaiting their reply.