Just Kai launched at the Justice Conference 2018, and we were delighted to be back again this year.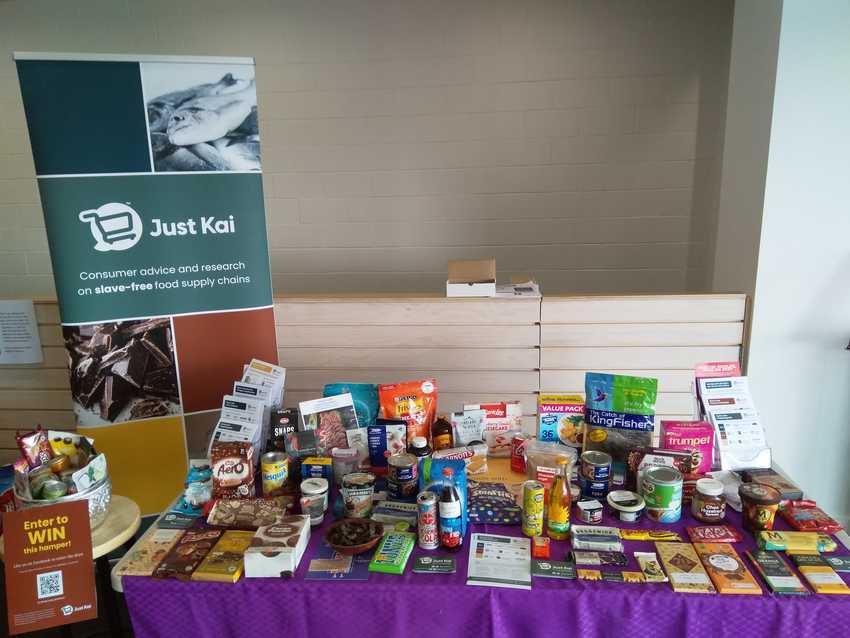 Our table of 'good' groceries attracted lots of interest, and many people were encouraged to see lots of familiar, affordable brands there. If you're keen to get started on buying slave free groceries, check out our quick-start guide. There are sugar and cocoa certifications to look for (which are used on both high-end and everyday products), as well as a range of fish brands including Brunswick sardines, the whole Sealord range and Kinfisher prawns. Yum!
We also made some exciting contacts - it's too early to say much, but we're hoping to have a good boost in spreading the word about slave-free food :-)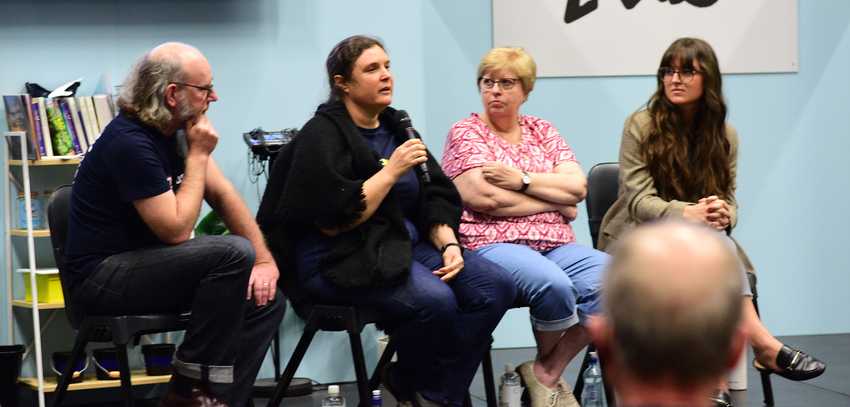 Our founder, Heather, was also on a panel, talking about worker exploitation in the production of goods we buy here in New Zealand. It's a sobering topic, but it's encouraging to hear of the progress being made in this area. You can watch a recording of the panel discussion for free here, or for $15 you can buy access to recordings of the whole conference (check out the programme - there were lots of great talks!).