Just Kai was profiled in the February 2020 issue of the Baptist mag, the bi-monthly magazine of the Baptist churches of New Zealand. Here's what they had to say: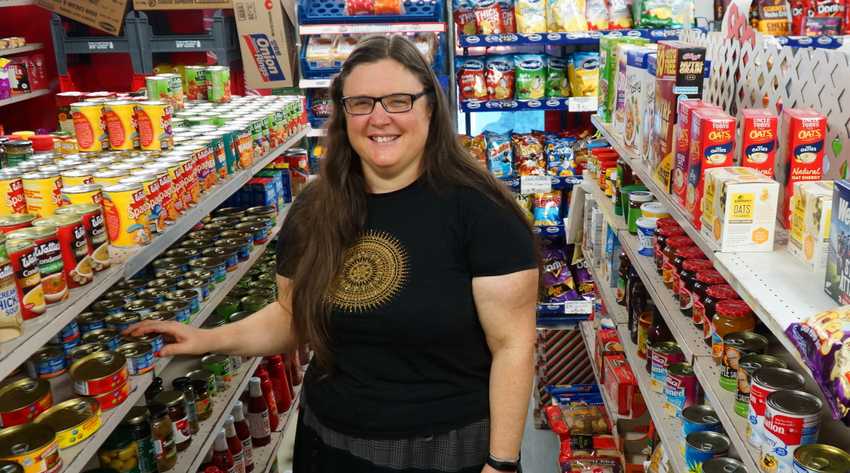 Meet… Heather Roberts—Just Kai
Heather Roberts and her husband Martin attend Avondale Baptist Church. Together with friends Anna Seccombe and Sarah Woodfield, they formed Just Kai, a group that researches food supply chains to find and promote slave-free choices. This is her story.
Surely we don't have slave-produced food in this country?
Food produced by slaves is on the shelves of every supermarket in New Zealand. For example, sugar from cane that is grown by people forced to work on plantations in Brazil, or tuna caught by people working without pay on boats in the South West Pacific. More than 40 million people work as slaves today.1 Most are in domestic service or the sex industry, but around seven million produce physical goods such as food.2
That's terrible, but it is also an opportunity. We are the end customers for these people's labour, and that gives us power. If we choose to always buy food produced by people working freely, the business model that keeps those people enslaved will collapse and they will be set free.
Why is the cause close to your heart?
I first became concerned in 2006 when I learned child labour was common in the cocoa industry. Around 20% of all cocoa grown in the world today is grown by children.3
Then in the last two to three years I started hearing even worse things about the fishing industry. Stories about men like Lang Long from Cambodia, who signed up for a job in the construction industry in Thailand. When he arrived for work he was forced onto a fishing boat: he'd been trafficked. He worked there for three years, shackled at the neck whenever other boats came near, till an NGO rescued him.
I was horrified to realise fish caught like this was sold here. I kept thinking about the story of the Good Samaritan, where Jesus calls us to help our neighbours. Once I learned that my neighbours were suffering to produce my food, I couldn't 'walk by on the other side'.
You had an experience last year that has freed you to work on this issue more. Tell us about this.
For nearly 16 years I'd been ill with chronic fatigue syndrome, also known as ME. I was only able to be active for about four hours a day and struggled to think clearly. In November 2018 Just Kai arranged to have a table at Tearfund's Justice Conference. We assumed the others would attend and I would stay home in bed, but God had other plans and healed me overnight. I was able to go to the main day of the conference and have been much stronger ever since. I believe God has healed me for this work. I am now available to talk to churches and groups about slave‑free food.
How can we identify slave-free food?
It can be hard to know which food is reliably slave-free, but that's where Just Kai comes in. We 'name and fame' good companies with slave-free supply chains. The Just Kai website has buying guides for the foods at highest risk of slave labour: fish, cocoa and sugar. 'Like' our Facebook page for updates: facebook.com/justkainz.
Check us out before you next buy tuna for your sandwiches or chocolate for your sweetheart.
Slaves are producing our food; let's support slave‑free brands!
References:
"2018 Findings Highlights", Global Slavery Index.
As quoted by Mark Devadason of The Mekong Club (a Hong Kong-based anti-slavery NGO) in an interview on National Radio on 5 September 2019.
The Global Slavery Index 2018 (pages 56-58) says that a third of those working on cocoa plantations in Ghana and Côte D'Ivoire are children and that those countries are responsible for 60% of the global cocoa crop.
Published on page 28 of v136 no. 1.